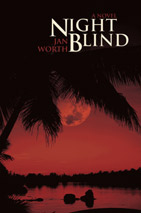 "Jan Worth published her great novel Nightblind herself (with iUniverse) and thank goodness she did. She worked on it for about thirty years she says in the Acknowledgements.
Worth's book is splendid and delightful, wise and witty and rich. Twenty times better, say, than something like Eat, Pray, Love...." (Read the full review...)





Watch this space for upcoming events!