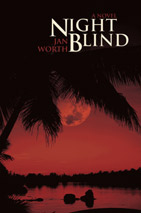 "Jan Worth published her great novel Nightblind herself (with iUniverse) and thank goodness she did. She worked on it for about thirty years she says in the Acknowledgements.
Worth's book is splendid and delightful, wise and witty and rich. Twenty times better, say, than something like Eat, Pray, Love...." (Read the full review...)





On late marriage
The maple trees my father planted on his property right after I was born are now more than 60 years old.
They are magnificent. And startling. It's sobering that I myself have lived long enough for a tree to turn into something so impressive.
Certainly, some things take a long time to mature. But when it comes to marriage endurance isn't automatically a virtue.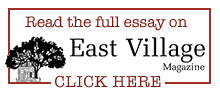 www.eastvillagemagazine.org
From Jan's "Village Life" column in the July 2014 East Village Magazine